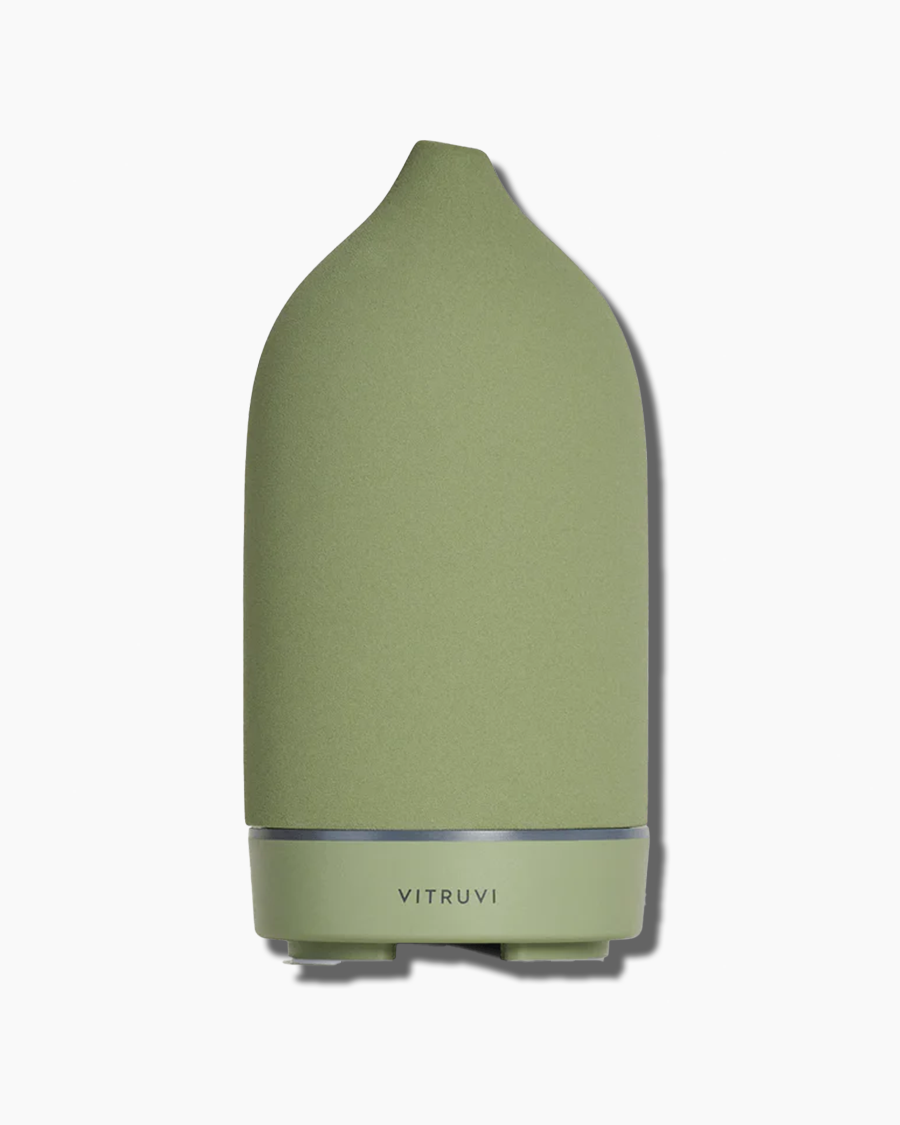 Vitruvi's beautifully-crafted stone diffuser helps you diffuse essential oils throughout your home, while doubling as a stunningly simple piece of decor.
HOW TO USE
Fill up the water reservoir to the fill line. Add 15-20 drops of 100% pure essential oils, then put the plastic cap and ceramic cover back on, and select your time setting.
INGREDIENTS
Materials: Porcelain cover. BPA-free plastic water reservoir.
Technology: Ultrasonic: 2.5 vibrations/second. Comes with a five-foot-long power cord that must be plugged in for use.
Run time: Two settings: consistent three-hour and intermittent 7.5-hour.
Specs: Width: 8.7cm Height: 18cm Weight: 1.1 lbs
Misting Output: Consistent 1 oz/hour, Intermittent 0.40 oz/hour
Diffusing capacity: 538.19 ft²
Safety: Automatically turns off when time is up or water runs out.
ABOUT THE BRAND
Vitruvi was created out of a passion for botanicals and design—what resulted were premium essential oil products that look as beautiful as they smell. The first essential oils company built by and designed for millennial women and the goal is simple: help you take care of yourself, so you can take on the world.
Vitruvi was founded by siblings Sean and Sara Panton. Sara is intuitive, kind, and often laughs so hard she cries. Sean is ambitious, full of energy, and is usually the one making Sara laugh. Together, they lead a small, yet super talented team out of our offices in Vancouver, Canada