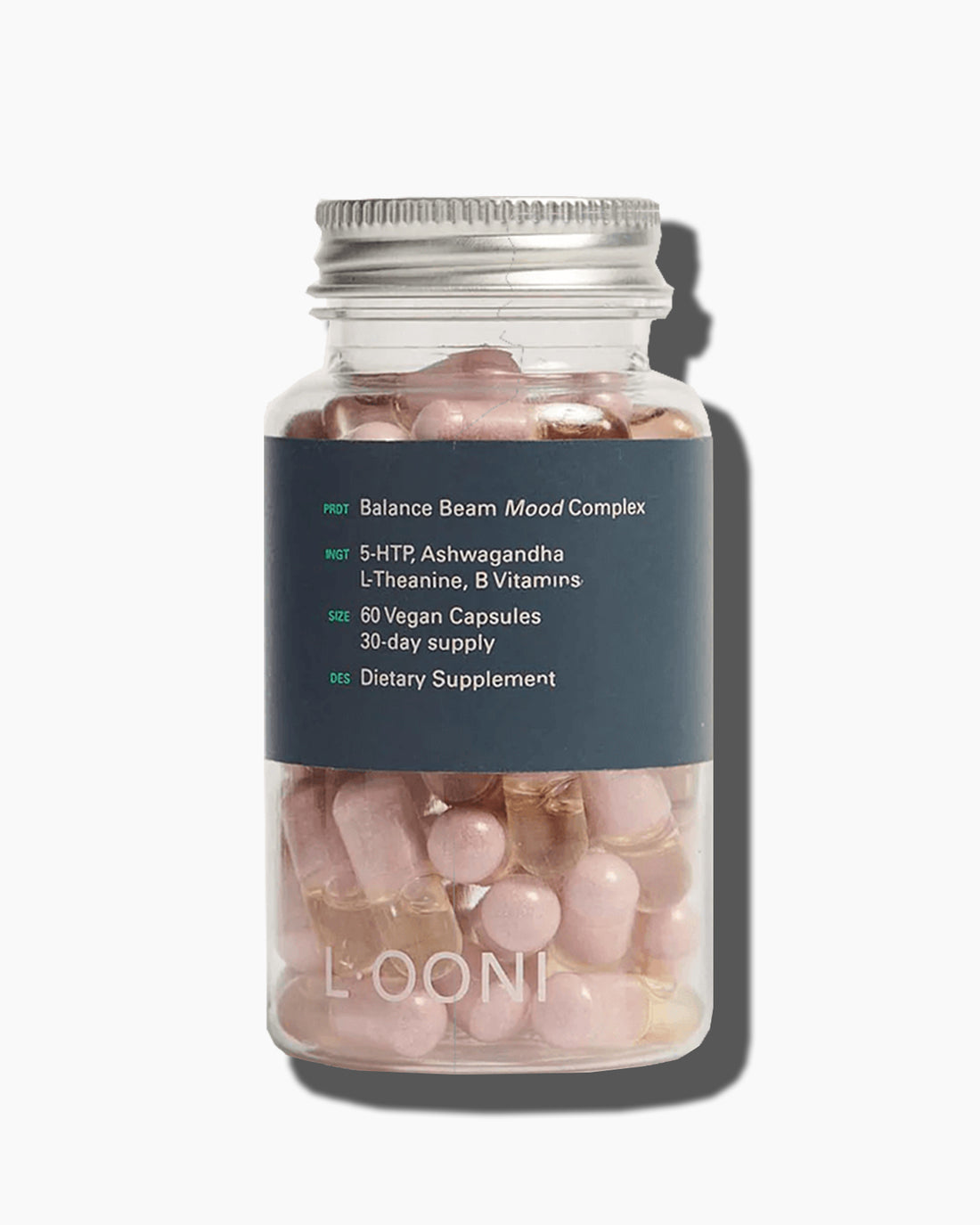 Balance Beam Mood Complex
Looni's Balance Beam Mood Complex is designed to support hormone and neurotransmitter balance with a select blend of concentrated bioavailable vitamins, minerals, nootropics and adaptogens. Softening the edges of your mood and encouraging a newfound equilibrium.
60 Capsules / 30 Servings
HOW TO USE
Take two capsules together daily, with or without food. For best results, take 2 capsules daily for at least three months. Do not exceed recommended serving size. Store in a cool, dry place, away from direct sunlight and out of reach of children.
INGREDIENTS
Vitamin D3 (as Cholecalciferol - from Lichen, whole plant), Vitamin B6 (as Pyridoxine HCL), Vitamin B12 (as Methylcobalamin), Vitamin B5 (Pantothenic Acid), Zinc (as Zinc bisglycinate chelate), Selenium (as Selenium glycinate), Borate Oil (Borage Officinalis) (seed), Omega-6 (Gamma-Linolenic Acid GLA 20%), Proprietary powder blend: L-theanine(as AlphaWave®), 5-HTP (5-Hydroxytryptophan) (as Griffonia Seed Extract (Griffonia simplicifolia)), Ashwagandha Root Extract (Withania somnifera) Other Ingredients: Hypromellose (capsule), Rice Extract, Red Radish Extract (color).
ABOUT THE BRAND
Over 96% of menstruating people suffer from discomfort cycle after cycle, with one in five experiencing pain so debilitating they are unable to move. Historically these symptoms have been dismissed or suppressed. Looni believes in nurturing your cycle, and we're here to provide some long-awaited relief and understanding.